For me the secret to being an author is to "just do the work." I make it a point to put in time on my writing every day.
Never was that more true than during the pandemic. Dutifully following COVID-19 "stay-at-home" orders for two years proved super-productive for my writing. I published a new novel in May 2020, Ragtime Dudes Meet a Paris Flapper. Another new novel, Ragtime Dudes at the World's Fair, was released in 2021. I also completed a new novel, Atlantis Dying, published in 2022. Whew!
Click on any cover to learn more or purchase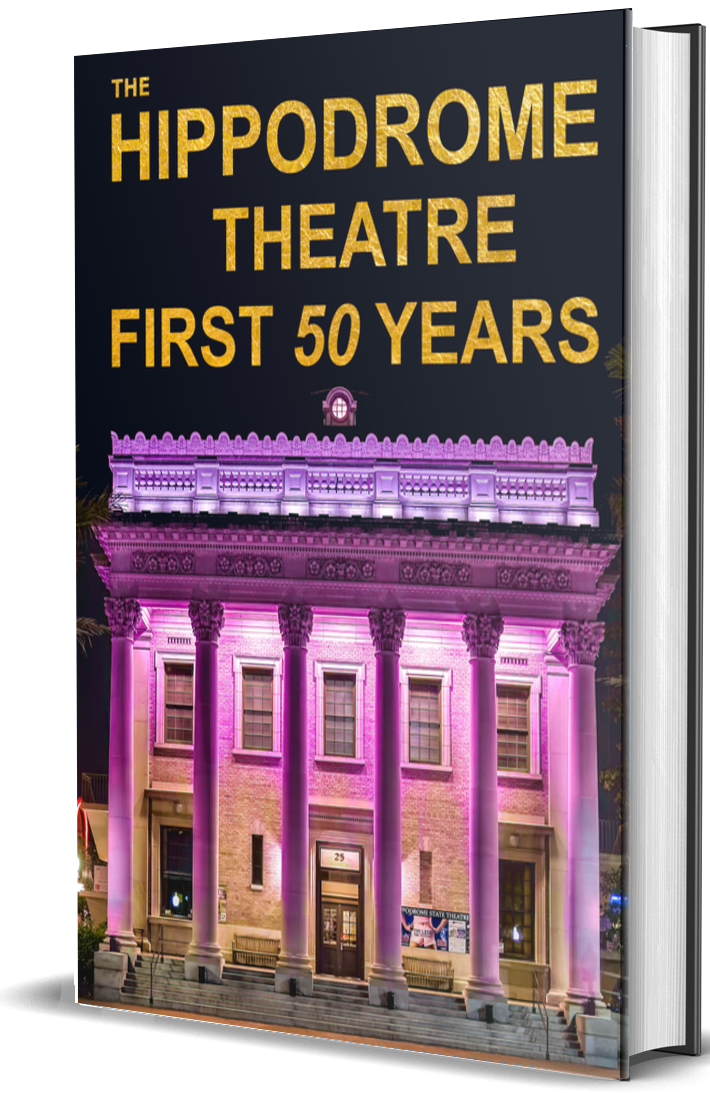 Since then, I've been heads-down finishing a large format hardcover book on the fifty year history of Gainesville's iconic Hippodrome Theatre that has just been published.
The Hippodrome Theatre First Fifty Years is my twenty-seventh full-length book to be published. Click on the cover or visit Hipp50.com to learn more.
Wrapping up 2023, I released my latest collection of poetry, Arbor Encore
I chose creative writing as a profession right out of college, but after being a broke poet for a decade, I entered a 20-year career directing the design of medical software and helped produce two of the preeminent practice management and electronic health records systems. Along the way I became an expert in the field and wrote two college textbooks. One became a national bestseller. I left the software company, became a full-time author, and wrote six more textbooks. Four of those became bestsellers. They are out of print now, but if you'd like to read more about them and my work in electronic health records, click here.
Click on any cover to learn more
Between textbooks, I turned my attention back to creative writing. I began working on stage plays and then my first published novel, Lancelot's Grail. Since, I have written five more novels and a biography. Two of the novels won literary awards. Atlantis Dying is my sixth novel, and a seventh novel is underway. I've just released a serialization of Atlantis Obsession a new novella.
Click on any cover to learn more
I was writing poetry even before college and have had over 300 poems published in literary journals and chapbooks; plus six volumes of my collected poems. Currently, I am a regular contributor to Ann Arbor Review: International Journal of Poetry (AAR.) My most recent collection of poetry, Arbor Encore brings into book form the complete catalog of my poems published in that esteemed journal.
How did I go from poetry to computer programming, from textbooks to novels? For me balancing the left-brain / right-brain is not that difficult. I find all of it a swim in the creative flow.